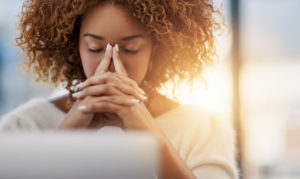 Things are going well at work, and you're about to be added to the next big account. You've got your numbers and your presentation prepared, but what's really making you nervous is your smile. Your teeth are a bit discolored, not to mention they overlap, and you always feel nervous about meeting new clients because of your smile. Maybe it's time to update your look and achieve the smile you've always dreamed of, but how do you choose the right cosmetic dentist in Parker?
Factors to Think About
When you're ready to enhance your teeth it's a big decision, and who you work with is important. You might start by scheduling consultation appointments to meet with prospective providers and discuss their treatment philosophies and ideas for improving your teeth. The consultation is a great time for you to ask questions, and you shouldn't be afraid to ask about their continuing education and experience with cosmetic dentistry, which will give you insight into their skill level.
You can also ask to see before and after pictures of their work so you can see the level of artistry they offer. Reading online reviews to see what their patients are saying about their own experiences is a good way to determine if the practice is the right fit for your needs.
Why Not Consider Dr. Rodney L. Allen?
If you're looking for an excellent cosmetic dentist in Parker, why not consider Dr. Rodney L. Allen? With over 20 years experience in providing dream smiles with many different cosmetic options, you can rest assured that you're working with a seasoned dentist when you choose Dr. Allen. He takes the time to listen to your goals and desires for your smile before recommending the best course of action, and you might be surprised to learn that you have options to choose from.
Dr. Allen will do a thorough examination and may recommend treatments such as:
Invisalign – A discreet way to straighten crooked or misaligned teeth in a timely manner.
Porcelain Veneers – Thin layers of porcelain designed to fit over your tooth and repair small chips, discoloration, gaps, and size discrepancies.
Dental Crowns – Porcelain crowns can restore teeth damaged by decay, fractures, or breakdown of old restorations.
Direct Bonding – Uses the same material as dental fillings to repair small chips, size discrepancies, and staining.
Dental Implants – The best option for restoring one or multiple missing teeth.
Teeth Whitening – May just be the quick boost your smile needs, or could be the finishing touch on a smile makeover.
Contact Dr. Allen
Are you ready to claim the smile of your dreams? Contact your dentist in Parker today to schedule your consultation.