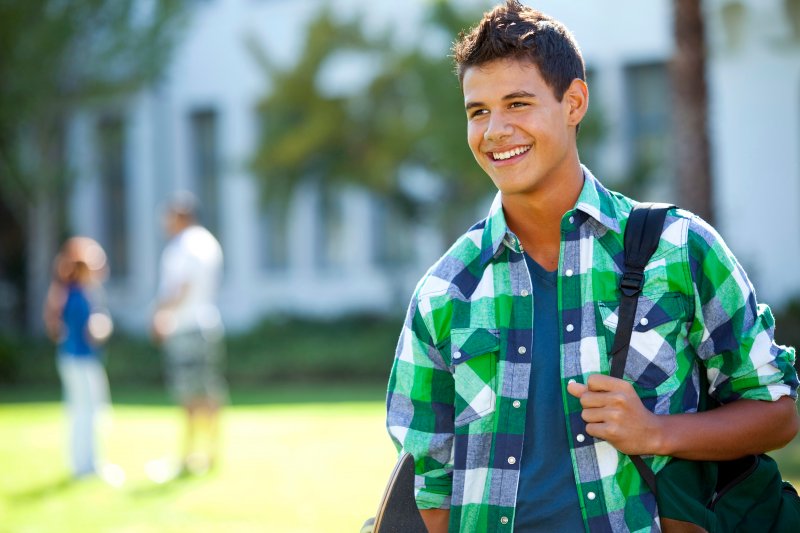 In life, there are very few events that can truly feel like transitions from one life to another. Moving out of your parent's house and into a college dorm or rental apartment is one of the biggest. Living on your own is a big step that sees you take full responsibility for your own needs, especially your oral health.
Continue reading to find the most important or useful items to stock in your dental kit when you finally strike out on your own.
1. A Toothbrush
Ah, yes. The tried, true, and humble toothbrush. This one item will save you a lot of dental problems along your college journey. It is the most essential dental item on this list and should always be accompanied with fluoride-enriched toothpaste.
When brushing, ensure that you're getting to all surfaces of your teeth, gum line, and even your tongue. You should brush in small circular motions for at least two minutes to ensure that everything has been thoroughly cleaned.
2. Dental Floss or Waterpik
Seconded only by the toothbrush, dental floss, or its cooler cousin, the waterpik, are necessary for your oral health. These items allow you to remove food debris from between your teeth.
Over time, this debris can form plaque and eat away your pearly whites unseen. To combat this, ensure that you're using your flosser of choice every night before bed.
3. Tongue Scraper
This small plastic device that looks almost like a disposable razor will gently scrape away the coating that accumulates on your tongue. A slight white discoloration that can be easily brushed away is normal.
However, if left too long, the coating can worsen into a condition known as oral thrush. This is caused by an overabundance of the natural fungus Candida in your mouth.
Not only does this cause white lesions on your tongue and other parts of your mouth, but it also causes your breath to smell. Brushing your tongue, and then using a scraper will prevent this from happening.
4. Alcohol-Free Mouthwash
The science has been out for a while now: alcohol is bad for your oral health. This includes alcoholic drinks and mouthwashes that use alcohol as its active ingredient.
Alcohol kills good and bad flora in your mouth without discrimination. Some bacteria are actually good for your mouth, fighting plaque and being digested with food to boost your immune system.
5. Dental Mirror
While not as essential as most of the other items on this list, it can be very useful for early detection. This small mirror on the end of a slim pole is used by dentists to check teeth for cavities.
You can perform this check on yourself at home by angling the mirror to look behind your teeth.
With a complete dental toolkit at your side, you can keep your oral health in tip-top shape. It's also important to remember that just because you've struck out on your own, doesn't mean you're by yourself. Your dentist will be there for every step of your oral health journey.
About the Author
Dr. Rodney L. Allen, serving Parker's dental needs for over two decades, brings personalized, exceptional care to suburban Denver. He earned his Doctor of Dental Surgery degree at Baylor College of Dentistry. His commitment to excellence is evident through ongoing education, including courses in implant dentistry and training with Spear Education. Building trusting friendships with patients is his favorite experience in his practice. To schedule an appointment at Rodney L. Allen, DDS, call (720) 851-6784 or visit the website for more information.