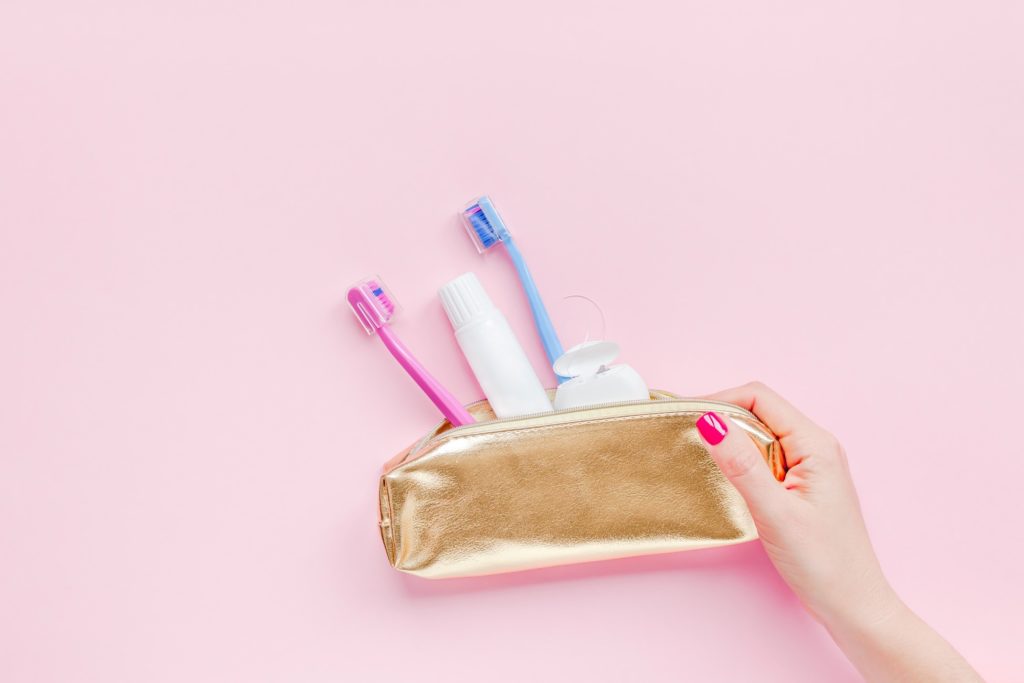 Are your aligners going to arrive any day now? Maybe you haven't committed to treatment yet, but you want to learn more about how to prepare for Invisalign. Good news: you're in the right place! Here are five must-know tips to make the transition from life without braces to life with braces much smoother.
Tip #1: Start Brushing After Each Meal Now
Brushing is an essential part of keeping your teeth decay-free. While you may only brush each morning and evening now, you'll need to brush after each meal once you start your Invisalign treatment. It's the best way to keep your teeth (and your aligners!) nice and clean. After all, you don't want a cavity to develop and put your treatment temporarily on-hold, right?
Tip #2: Cut Back on Snacking
Since Invisalign doesn't come with any dietary restrictions or a time-consuming oral hygiene regimen, it's not surprising they are considered relatively hassle-free by patients. Of course, there are some "rules," including that you must wear your aligners for 22 hours a day. As you can imagine, that doesn't leave a lot of time for snacking. So, it's a good idea to start finding filling meals now that won't have you reaching for snacks throughout the day.
Tip #3: Pack an On-the-Go Dental Hygiene Kit
Brushing your teeth each morning and evening allows you to keep all of your oral hygiene supplies at home. Once you begin brushing your teeth immediately after each meal, however, you'll need an on-the-go dental hygiene kit. That way, you can clean your teeth (and your aligners!) whether you're at the office, grabbing lunch with a client, or enjoying a night out with your family.
Tip #4: Buy Additional Supplies
Your Invisalign box will come with more than just your aligners. It will also include a storage case, cleaning crystals, and some important information about your treatment. Some patients find it helpful to purchase additional supplies, like extra-strength Tylenol, toothpaste for sensitive teeth, and soft foods for days when your teeth feel a bit sore.
Tip #5: Sort Out the Financials
The last thing you want is to be stressed about the cost of your treatment. The best way to prevent that from happening is by talking to your dental team about all of your options. If you have dental insurance, your plan may cover a portion of the cost. If you don't have dental insurance, flexible financing through CareCredit can help make your treatment more budget-friendly. Either way, make sure you have a clear understanding upfront of how you're going to pay to help make your experience as smooth and stress-free as possible.
Now you know a few helpful tips for preparing for Invisalign! If you want to learn more, or you have a question before starting treatment, don't hesitate to get in touch with your dentist.
About the Author
Dr. Rodney L. Allen's journey to becoming a top-rated Parker dentist began at the Baylor College of Dentistry, which is where he earned his dental doctorate. Now, he has more than two decades of experience in the dental field! Throughout his career, he has pursued continuing education through classes at Spear Education and Nobel Biocare™ to ensure that he's providing only the best care to those in his treatment chair. If you want to learn more about Invisalign treatment, don't hesitate to schedule an appointment via his website or by phone at (720) 851-6784.