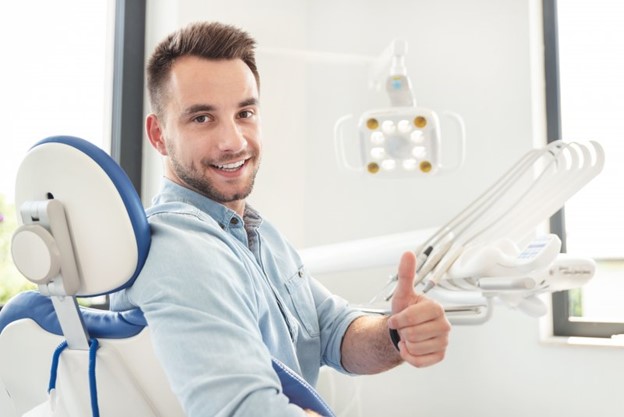 Oral care isn't always straightforward; sometimes, smaller problems must be addressed before bigger problems can be solved! This might be the case if you're interested in something like Invisalign. Although these clear aligners are an excellent option for correcting misaligned teeth, sometimes a little prep work is required before you can receive them. In some cases, your dentist might recommend something called interproximal reduction. But what is this process and why is it sometimes necessary? Keep reading to learn more!
What Is Interproximal Reduction?
"Interproximal reduction" is just a fancy way of saying that your dentist is going to adjust the width of your teeth. Specifically, it refers to the procedure in which your dentist uses a special hand piece to manually smooth your teeth, removing small amounts of enamel to reshape them as needed. The idea here is to adjust your teeth so they're able to fit together better, and it also frees up plenty of space for properly realigning your teeth via orthodontics. This procedure is nothing new and has been practiced for several decades, though the methods have changed and gradually become safer and more effective.
Why Is Interproximal Reduction Sometimes Needed?
The main goal of this procedure is to give your teeth enough room to house your future aligners or some other oral solution. If your mouth is too crowded, Invisalign aligners cannot correct your teeth how they're supposed to! If you've undergone interproximal reduction, your teeth are much more likely to stay in their new correct positions after receiving orthodontic treatment.
Is Interproximal Reduction Safe?
Prior to performing any type of procedure, your dentist will always evaluate your oral health. They must ensure that there are no oral health concerns present that could compromise the procedure. They must also consider the size and shape of your teeth, their alignment and trajectory, and your facial features. That said, if your dentist has determined you're eligible for interproximal reduction, you have absolutely nothing to worry about!
The procedure leaves most of your tooth enamel totally intact, so your teeth are not more susceptible to sensitivity. Some patients do experience minor sensitivity to hot or cold temperatures, but it's usually temporary. Your dentist can also recommend a topical fluoride treatment or fluoride rinse to assist with resisting tooth decay. Ultimately, the procedure is safe, effective, and does not predispose you to gum disease or other types of oral health concerns.
If you're curious about receiving orthodontic treatment, interproximal reduction might be something brought up by your dentist. You should know that they won't perform it without a good reason, and that it will also lay the groundwork for a better-looking and more functional smile in the future.
About the Author
Dr. Rodney L. Allen has proudly served patients and families in the Parker, CO community for several years! Originally from Texas, Dr. Allen received his dental doctorate from the Baylor College of Dentistry before opening his practice. He has participated in several continuing education programs, including classes at the prestigious Spear Education Dental School in Scottsdale. If you have any questions about interproximal reduction or would like to schedule an appointment with Dr. Allen, feel free to contact him online or give him a call at (720) 851-6784.