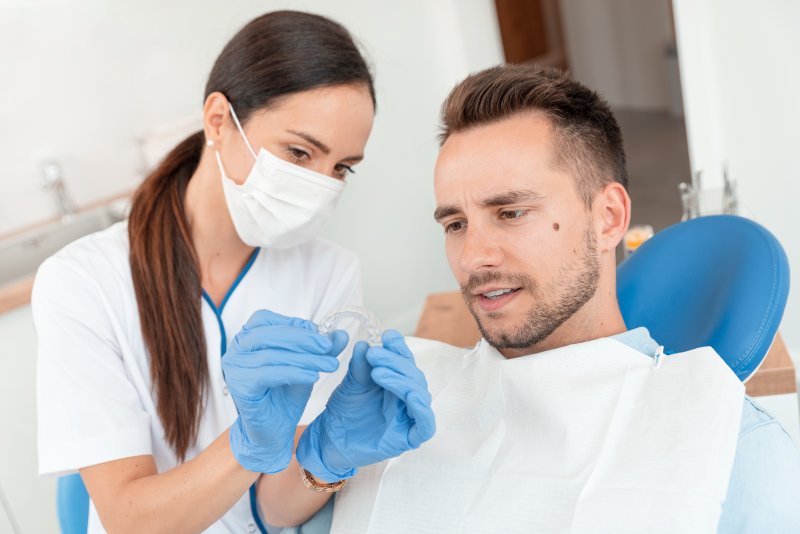 If you're eager to get on a path towards a straighter smile, you've probably taken a look at the different options. Fortunately, correcting misalignment issues no longer means that you need to sport a mouthful of metal brackets and wires for the next year or so. Invisalign is effective at fixing teeth that aren't aligned properly, and it is virtually invisible! Here are some things you should consider as you choose your Invisalign dentist.
Experience and Training
You should choose a dentist who has plenty of training and experience when it comes to Invisalign. Look for types of continuing education they have undergone and from which organizations. Check to see if they have attended additional courses specifically focused on Invisalign. This information can be found on their website. When you see that they are up-to-date on the latest techniques and technologies that dentistry has to offer, you will feel much more confident when putting the future of your smile into their hands.
Patient Reviews
In order to obtain some additional insight into what you can expect from your Invisalign treatment, check out some of the online reviews for the dentist in question. Some platforms even allow you to simply search the word "Invisalign" so you can see related reviews. By reading about experiences that previous Invisalign patients have had with the dentist in question, you can make a more confident decision about whether or not you would like to consider them further for your treatment. Having plenty of positive, detailed reviews is a good sign.
Schedule a Consultation
You don't need to commit to a specific dentist for Invisalign before you attend a consultation. This is a great opportunity for you to see the environment that the dentist and their team works in. Go ahead and ask them questions about their credentials, find out how much the treatment will cost, and request information on payment options.
Take a Look at Before and After Photos
By reviewing some before and after photos of previous patients, you can get a more realistic view of what's to come. This is also a great time for you to see some of the previous work of the dentist you're considering for treatment. Ask them if they have a smile gallery that you can take a look at.
When you put your smile into the hands of someone else, you want it to be someone that you can trust. By considering all of the points listed above, you can make a more informed decision about your smile!
About the Author
Dr. Rodney L. Allen is an experienced dentist who has been working in the field for more than two decades. He earned his Doctor of Dental Surgery degree from the Baylor College of Dentistry and has participated in numerous continuing education programs, including Nobel Biocare™, courses in implant dentistry, and classes at Spear Education. To learn more about Invisalign or to schedule a consultation with Dr. Allen at his office in Parker, visit his website or call (720) 851-6784.