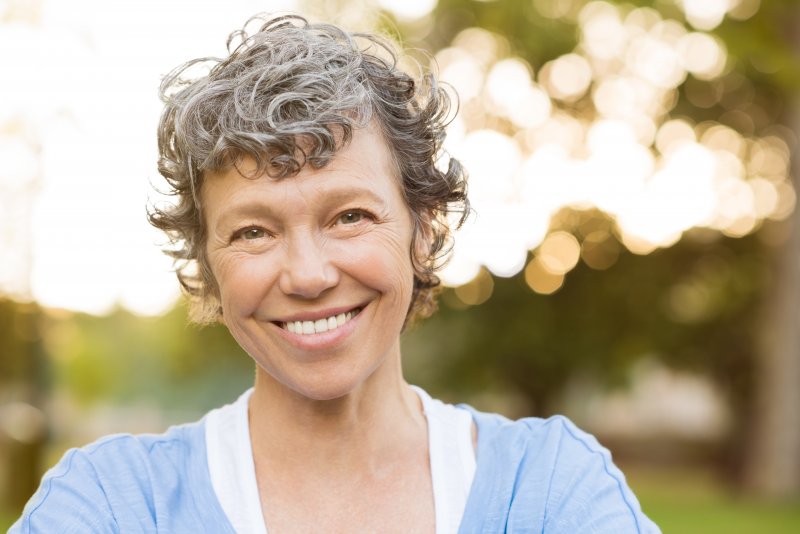 One of the great things about orthodontics is that you don't have to be a movie star to get them! There are plenty of older people with straightened teeth, and this can also be done discreetly with Invisalign. If you're still wanting an amazing smile after all these years, then read on to learn how you're never too old for Invisalign in Parker.
Why You Should Get Straightened Teeth as a Senior
For some odd reason, many adults believe they might be beyond braces or Invisalign because their teeth are now fully set in their jawbone and can't move anymore. This is a major misconception since, with the right pressure, teeth are still malleable enough to alter and rest into perfect straightness at any age.
Invisalign works whether your teeth are relatively straight or crooked enough to require extensive treatment. With the right amount of time and by following the method guidelines, Invisalign is a viable option for seniors.
Not only will Invisalign make you look great, but it'll also allow you to properly clean your teeth much easier, reducing dental issues like gum disease in the process. Your improved bite pattern will help you eat more comfortably and efficiently. Misaligned teeth can cause other issues, such as headaches and face or neck pains. Clear aligners can alleviate these troubles by creating perfectly aligned teeth, which can also help you speak more clearly.
What Makes Seniors Great Candidates for Invisalign?
Most seniors make ideal candidates for Invisalign. In fact, adults often make better patients than teenagers for the following reasons:
They Remember Their Goals: As an adult, you understand exactly the results you want and how your dentist is helping you achieve them. By knowing the value of a straight smile, you're more likely to follow the recommended wear time of 20-22 hours a day as necessary.
They Won't Take Their Health for Granted: Over the years, you've become familiar with the importance of oral health and how it can affect your everyday life. You are more likely to understand that cleaning between your teeth is essential to prevent cavities and gum disease, while teenagers won't have enough experience with long-term consequences of poor oral hygiene.
Adults Practice Better Dental Hygiene: Teenagers tend to skip brushing their teeth after eating, or they forget altogether, and this could lead to stains on their clear aligners. Even though you may have a busier schedule, you're still likely to take time to clean after meals so that you make the most of Invisalign.
They Follow Dentist's Advice: Invisalign braces will have to be worn 20-22 hours a day, otherwise your teeth can revert back to their original positions. The longer you wear them, the faster you can get your results. Adults tend to take these recommendations more seriously.
Invisalign is a perfect option for you if you want your dream smile no matter your age, and you can call your dentist to get started today!
About the Author
Dr. Rodney L. Allen, DDS earned his doctor of surgery at Baylor College of Dentistry and has been serving the Parker area for more than 16 years. Using advanced technology and a passion for personalized care, he provides a collection of excellent dental services, including Invisalign. If you want to know more about how seniors can still get Invisalign, visit his website or reach him at (720) 851-6784.