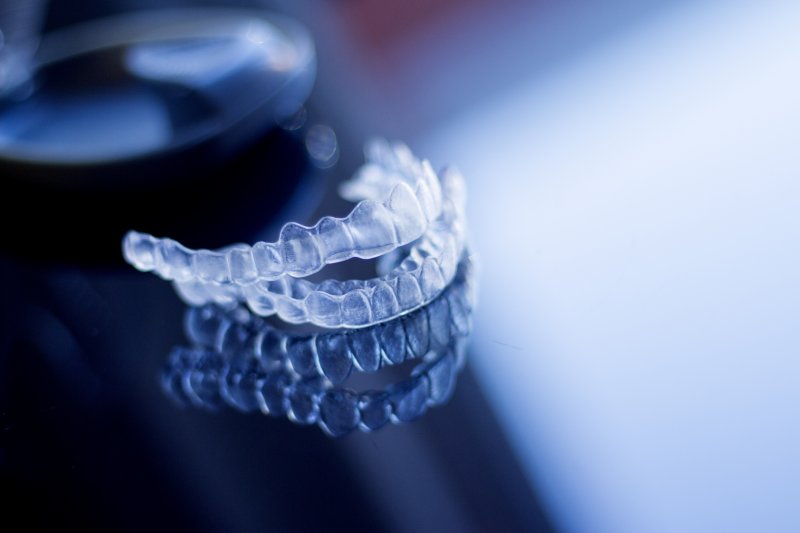 Invisalign is one of the most popular ways to straighten your teeth, as they can do so in a discreet manner. With these clear aligners, you can fix common gaps between your teeth without worrying about people noticing them often. But what if you have other more severe issues with your bite, such as an overbite or underbite? Can the clear aligners fix those as well? Read on to discover if Invisalign can fix other major bite problems in Parker.
Why Is It Important to Fix Bite Problems?
Other than wanting to have an aesthetically pleasing smile, there are several reasons why you should adjust any bite problem. Having a misaligned bite can cause excessive wear and tear on your teeth, damaging the enamel and making it more difficult to eat certain foods. In addition, you might notice your jawbone and facial muscles begin to feel more uncomfortable over time.
Bite issues place extra pressure on your jaw joints, which can result in TMD, teeth grinding, and potentially lockjaw. This can make it harder to brush and floss because of the discomfort, which can increase your risk of gum disease.
To avoid a majority of these dental issues, getting your teeth and jaw in better alignment will result in a stronger, healthier, and better-looking smile!
Can Invisalign Fix Any Type of Bite Problem?
The most common bite problem Invisalign can correct is an overbite. The way in which Invisalign fixes this can depend on the person's age. A younger patient could use their own growth to help correct their overbite (an appliance called "Invisalign Mandibular Advancement"), while an adult might require elastics. Other significant bite issues include crossbites, and open bites.
When it comes to more severe orthodontic issues, metal braces would be needed to address a person's bite. But while metal braces can deal with the difficult situations—or surgery for the worst cases—Invisalign can still improve the mild to moderate bite issues that most people experience.
By choosing Invisalign and sticking to your dentist's instructions, you can rest assured that you're on your way to having a healthier bite. Even with a serious overbite, the alignment techniques are guaranteed to fix your dental issues so you can enjoy a more comfortable day-to-day life. Talk to your dentist to learn more today!
About the Author
Dr. Rodney L. Allen, DDS provides outstanding and comfortable dental care for Parker, CO and the surrounding communities. With a passionate and expert team, he offers a vast array of dental services, along with Invisalign treatments for fixing your bite alignment. If you want to know if Invisalign can fix your bite problems, visit his website or call (720) 851-6784.