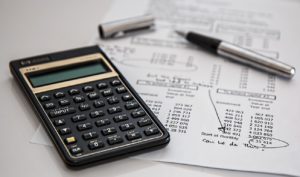 Did you know over 50% of adults in the U.S. have private dental insurance? Although more people than ever have coverage, only 2.8% meet or exceed their annual limits. Many people believe they can't afford to go to the dentist, despite their policy, but this couldn't be further from the truth. Your coverage is designed to keep your smile healthy for minimal expense. Here are 4 ways to maximize your dental insurance benefits before your plan resets.
1. Schedule a Preventive Appointment
Brushing and flossing aren't enough to keep your teeth and gums healthy. The American Dental Association recommends a cleaning and checkup twice a year. You might skip your semi-annual appointments if money is tight, but there's no reason to avoid your dentist. Paying your monthly premium gives you access to 100% preventive coverage to keep your smile healthy to avoid needing a costly procedure down the road. Every $1 spent on preventive services can save up to $50 on restorative treatments to lower your overall oral health costs.
2. Don't Delay Dental Procedures
Routine appointments allow your dentist to detect dental issues early to provide the treatment necessary to stop them from worsening. However, many patients delay procedures because they are concerned about the cost. You don't need to put off the care you need because you can't afford another bill. Your dental insurance can pay up to 80% of the cost for common restorative procedures after reaching your deductible. You can rehabilitate your smile quickly without worrying about a large bill.
3. Choose the Right Dentist
You have the freedom to choose any dentist that accepts your dental insurance; however, your policy encourages you to choose one that's in-network. Your dental insurance has pre-negotiated rates for specific treatments to enjoy more coverage at the time of service when staying in-network. You can still use your benefits at an out-of-network dentist, but you'll have to pay the difference between the office's fees and your insurance's allowable amount.
4. Don't Wait Until It's Too Late
Unfortunately, your dental benefits don't last forever. They will expire at the end of the year, and you'll lose anything you haven't used. You could throw hundreds to thousands of dollars down the drain that could have been spent on your smile. There's still time to maximize your coverage before your benefits reset.
Invest in a Healthy Smile Today
You pay for your dental insurance every month, so why not use it? Your dental team will work on your behalf with your insurance provider, so you have one less thing to worry about to keep a healthy smile at the top of your priority list.
About Dr. Rodney L. Allen
Dr. Allen earned his dental degree from the Baylor College of Dentistry and completed continuing education in many advanced specialties, like dental implants. He works with many dental insurances to keep his services affordable. If you have dental benefits you're about to lose, contact our office today for an appointment.