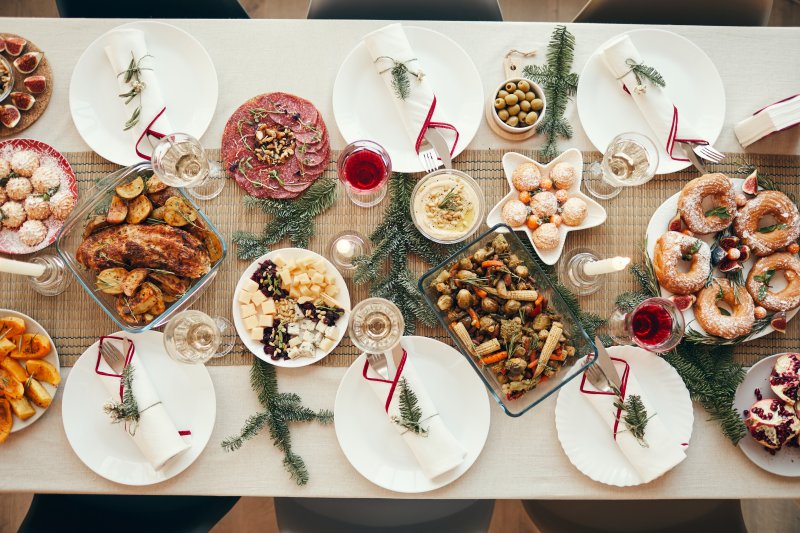 Many people look forward to the holiday season because it brings several opportunities to enjoy good food with loved ones. From Halloween to Thanksgiving to Christmas, you can expect to indulge in plenty of delicious, mouth-watering seasonal treats and meals. The last thing on your mind during this special time of the year might be your dentures – but they should be a priority. If you're not careful, you could damage them and wind up visiting your emergency. To prevent that from happening, here are some holiday foods denture-wearers should avoid.
Crunchy Fruits and Vegetables
Fresh fruits and vegetables are highly beneficial for your oral and overall health. However, if you wear dentures, they can pose a threat to your oral health. Biting into apples, carrots, or other crunchy fruits or veggies can damage your artificial teeth, causing them to shift or become loose. Before you enjoy any of these foods, make sure you slice or puree them so they're easier to consume.
Sticky, Chewy, Gummy Foods
Caramel, peanut brittle, and toffee are delicious holiday favorites, but they can be tough to chew if you wear dentures. Not only can they loosen the suction between your denture and gums, but food particles can easily get stuck underneath your dentures. Unless removed properly, it can cause bacteria buildup and result in sore, irritated gum tissue.
Tough Meats
Meats like well-done steak, beef jerky, and pork chops require constant chewing. Unfortunately, this action puts unnecessary stress on your dentures and can possibly dislodge them or create sore spots on your gums. With that in mind, it's probably a good idea to skip on the tough meats this holiday season.
Nuts
A lot of people enjoy snacking on nuts because they're tasty and nutritious. However, biting them can damage your dentures and cause pain as well. The sharp edges can also get stick underneath your dentures, keeping them from fitting properly. If you want to keep your dentures and gums safe, consider eating softer foods like olives instead!
Popcorn
This movie-theatre favorite isn't horrible for your teeth, but you have to watch out for the unpopped kernels – those can be a problem. They can get lodged in your teeth or under your dentures, both of which can be very painful. Munching hard kernels can also damage your dentures by cracking them or compromising them. Therefore, you should opt for some airy crisps or cheese puffs instead.
Don't put your oral health on the back burner this holiday season. By avoiding the foods outlined above, you can protect your dentures and keep a strong, healthy smile that lasts years to come!
About the Author
Dr. Rodney L. Allen has provided patients with exceptional, state-of-the-art, individually tailored dental care for over 20 years now. He earned his Doctor of Dental Surgery at the Baylor College of Dentistry. Since graduating, Dr. Allen has attended numerous hours of continuing education courses to grow and refine his skill set. For more holiday tips, visit our website or call (720) 851-6784.