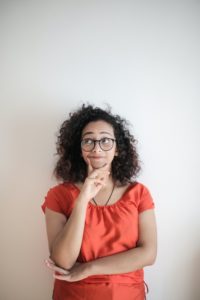 Are you embarrassed by your crooked or gapped teeth? You're not alone. Many adults live with alignment issues. It's easy to feel insecure about the imperfections, but the consequences of poorly aligned teeth don't stop there. Crooked teeth can also affect your dental health. Thankfully, there are several options to straighten your smile, like veneers or Invisalign, but which is the right solution for you? Here's what you need to know about the difference between Invisalign and veneers to ensure you're making a wise investment for your smile.
What is Invisalign?
Invisalign is a revolutionary orthodontic system that doesn't rely on brackets or wires to move your teeth. Instead, clear aligners are worn over them to apply continual pressure to gradually reposition them. In as few as 12 months, you'll have a healthy, straight smile you'll want to show off. Although it will take several months to complete the treatment, you can enjoy lasting results with the right aftercare. The nearly invisible aligners are effective in correcting a variety of orthodontic issues, such as:
Gaps or spaces between teeth
Crowded or overlapped teeth
Open bite
Underbite
Overbite
Crossbite
What are Veneers?
Veneers are custom-made shells that are bonded over the front surfaces of the teeth. A veneer is versatile, allowing it to improve the color, size, and shape of a tooth using just one procedure. You can significantly enhance the overall aesthetics of your smile in as little as 2 appointments; however, a small amount of enamel will need to be removed during the bonding process. Veneers are a great solution to fix several concerns using one treatment, such as:
Dark tooth discoloration or stains
Chips, cracks, abnormally shaped teeth
Shorter than average teeth
Gaps between teeth
Which is the Right Treatment for Me?
There are benefits to each option. You'll need a thorough consultation with your cosmetic dentist to determine which is the right one for you based on the goals you want to achieve. Generally, Invisalign is recommended for patients who have various bite and alignment issues. It's best for patients who are satisfied with their teeth other than their positioning.
Veneers are suggested for people who have multiple aesthetic flaws, and their teeth are relatively straight. Although veneers can close gaps and make your teeth appear straighter, they aren't a substitute for orthodontics, and they can't fix bite problems. In some cases, patients will need Invisalign to align their teeth before getting veneers.
Your cosmetic dentist will perform a comprehensive consultation and discuss the results you want to achieve to help you make the best decision for your smile. They'll create the personalized plan you need to love what you see in the mirror.
About Dr. Rodney L. Allen
Dr. Allen has over 2 decades of experience in dentistry. Besides earning his dental degree at Baylor College of Dentistry, he has completed advanced training in many specialties, like Invisalign and cosmetic dentistry. If you're ready to improve your smile, contact our office today to schedule your consultation.