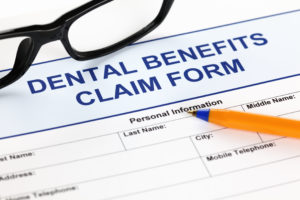 This has been a bit of a crazy year, so it is understandable if you have not made it to the dentist recently. However, with the holidays fast approaching, your dental insurance benefits are soon set to expire! While many people do not realize it, dental insurance benefits do not roll over from one year to the next. That means any benefits you do not use in the next few months will vanish when the calendar turns to 2021. Fortunately, as a dentist explains below, it is not too late to get the most out of your insurance coverage before the end of the year.
Schedule a 2nd Dental Checkup
Although every plan is slightly different, most cover two dental exams and professional cleanings per year. In most cases, you do not have to wait a full 6 months before booking a second routine checkup. Even if you do not have any noticeable toothaches or other issues, it is always a good idea to visit the dentist regularly. Only a dental professional can remove hardened tartar from teeth and spot early signs of trouble, including signs of oral cancer. And the best part? Most dental insurance plans pay for preventive care at 100% — meaning your second dental checkup probably won't cost you a thing!
Don't Waste Your Deductible
Your deductible is the amount you have to pay out of pocket for dental care before your insurance kicks in. If you have already met your 2020 deductible but have yet to reach your annual maximum, starting dental treatment before the end of the year can likely save you a lot of money! Most deductibles reset on the first of January each year. So, if you wait until next year to begin treatment, you will probably have to pay your new deductible first before you can take advantage of your renewed insurance benefits.
Don't Let COVID-19 Delay Dental Treatment
With the COVID-19 pandemic still ongoing, you may be tempted to just wait until things get back to normal before scheduling dental treatment. However, many dental insurance plans change on a year-to-year basis. If you wait until 2021 to begin treatment, your deductible, co-pay and annual maximum could potentially all be higher.
If you like your current insurance plan, do not hesitate to schedule an appointment with your dentist now. Dental practices are already extremely clean environments to begin with, and many have implemented additional sanitary protocols in response to the COVID-19 pandemic. You can rest assured that visiting your dentist during this period is a safe and responsible choice to make.
End the year on a positive note and boost your smile by taking advantage of your remaining dental insurance benefits. Call your dentist today to get started!
About the Author
Dr. Rodney Allen has provided outstanding dental care in a comfortable and safe environment for over 20 years. He is an in-network dentist with most popular dental insurance companies, including Delta Dental, BlueCross BlueShield, Cigna and more. For more tips on how to maximize dental insurance benefits before the end of the year, visit Dr. Allen's website or call 720-851-6784.