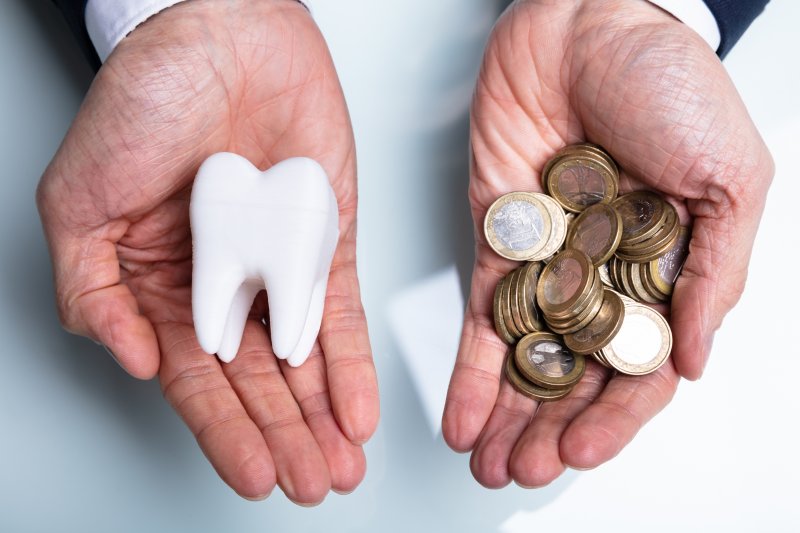 Is your dental insurance plan based on the traditional calendar year? If it is, that means that the benefits you've paid for will be reset at the beginning of 2020. That means you could miss out on the chance to save hundreds of dollars in dental care unless you utilize your dental insurance to the fullest by the end of the year! Here's why your wallet might thank you if you schedule an appointment with your family dentist in Parker today.
What are the Benefits of Using Dental Insurance Now?
For patients who want the most cost-effective dental care possible, there are several advantages to using dental insurance now:
You'll use up the yearly maximum, which is the most your plan is willing to pay for dental work during a given period. The money that's left at the end of the year will expire instead of carrying over.
If you've met your deductible for the year, you'll reduce out of pocket costs by making appointments now.
It may be less costly to visit the dentist now because fees might increase in January.
In general, it's cheaper to pay for preventive care than to allow oral health issues to develop and inflict damage that can be costly to fix.
What Will My Dental Insurance Cover?
Typically, your insurance plan will offer what's commonly referred to as "100-80-50" coverage, which refers to the percentage you can expect your carrier to pay for certain dental procedures. Routine checkups and cleanings are usually covered 100% covered; meanwhile, your plan will pay 80% for basic dental services like fillings or root canals and 50% for a major procedure like receiving a dental crown. Of course, your plan might be different, so you should review your benefits to confirm what coverage you're entitled to and what needs to be paid out of pocket.
Why Should I Have My Routine Dental Checkups and Cleanings?
If nothing else, you should see your dentist for at least two checkups and cleanings every year, especially if your insurance provider will fully pay for it. These appointments give your dentist a chance to find tooth decay and gum disease while they're still developing. Leaving these oral health issues alone could lead to tooth loss and other complications, so finding them before severe damage is done can save you a lot of trouble in the long run. And of course, a thorough cleaning will make it less likely that cavities and gum disease even start to form in the first place!
Call your insurance carrier today to find out what benefits are still available before speaking to your dentist in Parker about potential dental treatments you could benefit from. Make a plan that will leave you with a dazzling, well-kept grin without putting too much strain on your bank account!
About the Author
Dr. Rodney L. Allen has brought Parker exceptional, personalized care for the past 20 years. He enjoys the opportunity to develop trusting friendships with his patients and will always take the time to give you the one-on-one attention you deserve. For questions about dental insurance, you can contact his practice by visiting his website or calling (720) 851-6784.