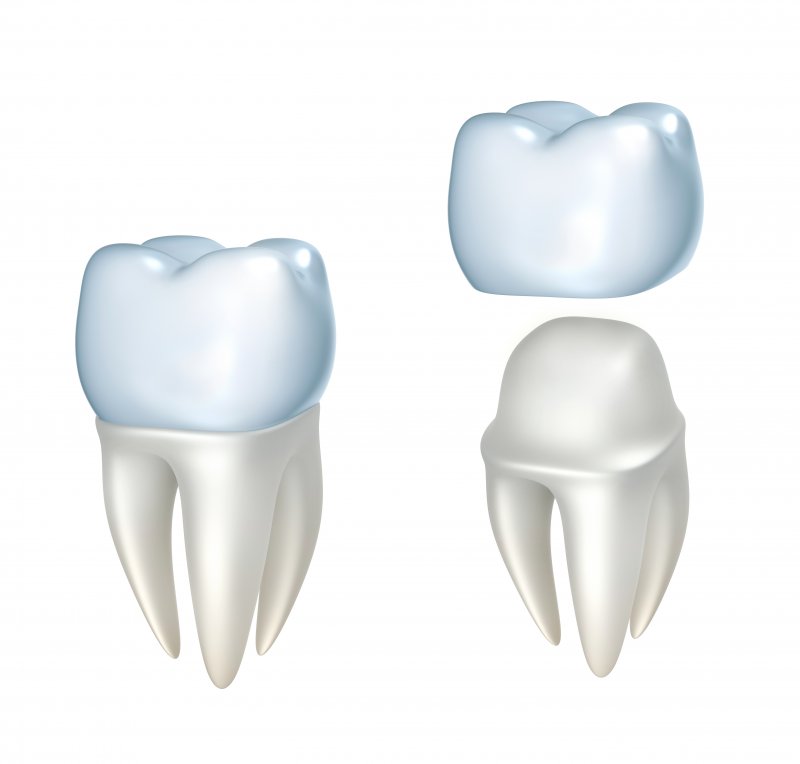 Dental crowns in Parker have many different uses – improving the appearance of a tooth, preventing further damage from a cavity, topping a dental implant and so on – but no matter what it's being used for, you can't expect it to last forever. Sooner or later, your crown will need to be replaced. Here's what you need to know about the expected lifespan of your restoration – including how to extend it and the signs that it's time for a replacement.
How Long Do Dental Crowns Last?
Typically, the lifespan of your crown depends largely on how well you take care of it. On average, it will last about 5 to 15 years. However, there are cases of crowns being kept for 25 or even 30 with excellent maintenance.
How Can You Extend a Crown's Lifespan?
Just like your teeth, making your dental crown last requires daily attention and care. Here are some good habits to follow:
Avoid biting down on ice, fingernails, peppermints or any other especially hard object that can put undue wear and tear on your crown (as well as the rest of your teeth).
If you clench or grind your teeth at night, you should get a night guard to prevent your crown from chipping or cracking. For the best protection and maximum comfort, you should get a customized night guard from your dentist in Parker instead of buying one over the counter.
When you brush and floss twice a day, don't forget to pay attention to the area around the crown, particularly near the gum line. The crown itself can't get a cavity, but the tooth underneath could still suffer from decay, and the nearby gum tissue might become infected if you don't practice good oral hygiene.
Attend at least two dental checkups and cleanings each year so that your dentist can check for decay, trauma or other issues around your dental crown.
When Does a Crown Need to Be Replaced?
You need to get a new dental crown as soon as possible if your current one has become chipped or cracked. Also, if you notice any pain or swelling around your tooth or a receding gum line, it could be a sign that your crown has been damaged even if you haven't noticed. Finally, a crown might need to be replaced if it simply has become too worn down to do its job properly.
Remember, the physical condition of your crown is more important than its age. During your next appointment, ask your dentist about warning signs that your crown might fail as well as ways you can improve its maintenance. By making the right decisions, you can ensure that your crown will stay to protect your smile for years to come.
About the Author
Dr. Rodney L. Allen has been serving families in Parker for 20 years and counting. He is highly skilled in using dental crowns to repair damaged teeth while restoring your grin's natural appearance; he can also offer other restorative procedures, such as root canal therapy to save your tooth from decay. To schedule an appointment or ask about your dental crown, visit his website or call (720) 851-6784.