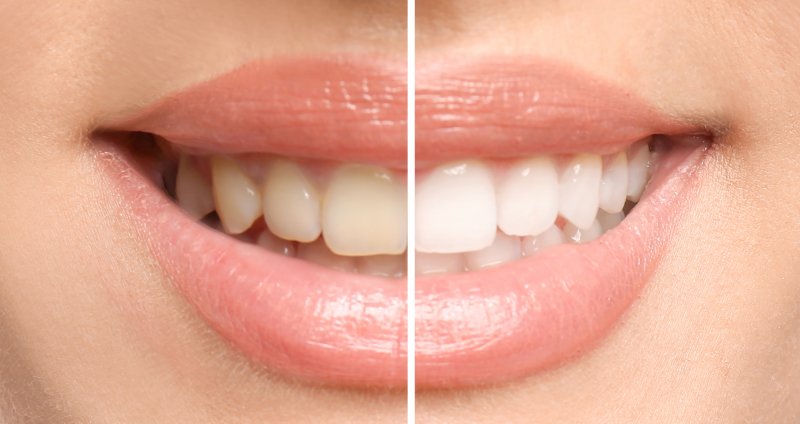 Has all the coffee you've enjoyed over the years left your pearly whites stained? Are your teeth looking yellower than before thanks to some worn down enamel? Or were you exposed to tetracycline as a child that left some dark spots in your mouth? There are all kinds of ways a tooth can become discolored, which means there's also all kinds of reasons why you might be interested in teeth whitening in Chaska. If you're considering brightening your smile, here are 5 reasons why you should turn to your dentist instead of heading to the store.
1. Professional Whitening is Far Stronger
While store-bought whitening products can remove some stains, the ingredients they contain aren't as strong as the gel that comes in a whitening kit provided by a cosmetic dentist in Chaska. That means that there are some kinds of discoloration (such as those caused by tetracycline) that only a professional whitening kit can help improve.
2. Professional Whitening is More Predictable
You can't be sure how long it will take an over-the-counter whitening solution to start showing results. By contrast, a professional kit typically takes about two weeks to brighten your ivories by several shades. If you have a specific event that you want to prepare your smile for, then it's best to go with more reliable methods.
3. Professional Whitening is Safer
Sometimes over-the-counter whitening products can have unintended side effects that might actually be doing your pearly whites more harm than good. For example, whitening toothpaste tends to be very abrasive and could damage your enamel – which, depending on the source of discoloration, might make the problem worse.
A professional whitening kit, on the other hand, has been approved as a safe treatment by the FDA and is provided by your trusted dentist, who can help oversee the process. This additional oversight will help ensure that your smile stays healthy while you're improving its appearance.
4. Professional Whitening is Customizable
A professional kit will use special trays to apply the whitening gel to your teeth. These trays will be designed for your mouth so that they'll fit as comfortably as possible. This type of customization is only possible when the treatment is being provided by a dentist who can take your needs into account instead of offering a "one size fits all" solution.
5. Professional Whitening Lasts Longer
Even if over-the-counter whitening strips and other products do end up enhancing your smile, the results may only last a few months. A professional treatment, on the other hand, may last for two or three years (although this usually requires good maintenance and occasional touch-ups).
It's never a good idea to take chances with your teeth when it comes to health and appearance. If you've been thinking about creating more dazzling grin, you should always turn to a partner you can trust. Call your cosmetic dentist in Parker today and see what kind of whitening options they offer!
About the Author
Dr. Rodney L. Allen has spent over 20 years providing his patients with the highest level of care possible. Not only can he repair a smile with dental implants and other types of restorations, but he can also use professional whitening techniques and other cosmetic treatments to make it truly gleam. To schedule an appointment at his practice, visit his website or call (720) 851-6784.