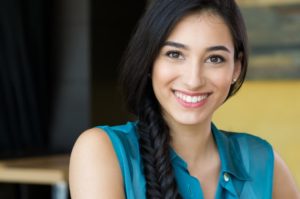 The number of cases of oral cancer continue to increase each year, over the last 16 years. Because of this growing problem, it is more important than ever to receive regular oral cancer screenings from your dentist in Parker. April is Oral Cancer Awareness Month, which is an effort to raise awareness about this issue. Keep reading to learn more about oral cancer and what you can expect during an oral cancer screening.
What is Oral Cancer?
Oral cancer is a type of skin cancer that develops in or around your mouth. While anyone can be affected by this disease, here are some of the factors that can increase your chances:
Regular tobacco use or smoking
Heavy consumption of alcohol
Prolonged exposure to sun
Family history of oral cancer
Recently, studies have shown a growing number of people with HPV being affected by oral cancer. While research hasn't made a direct link yet, there is definitely a relationship between this sexually-transmitted disease and oral cancer.
What Does Oral Cancer Look Like?
While oral cancer is common, if it's caught early, it's one of the most curable cancers. That's why it's so important to visit your dentist for oral cancer screenings. Symptoms are often hard to detect on your own, but you should contact your dentist if you notice:
Sores in or around your mouth that won't heal
Difficulty or pain swallowing
White or red patches in your mouth
Pain in your mouth
Pain in your ears
Lumps, bumps, or growths
Changes in the color of soft tissue
What Should I Expect During a Screening?
Your routine screening will occur during your biannual dental checkup. You may have even received one already without knowing it because it only takes a few minutes. Your dentist will visually examine your head, neck, mouth, gums, tongue, cheeks, throat, and any other related areas for warning signs of oral cancer. After, they may feel for any lumps or bumps along your jawbone and lymph nodes. If they do detect a warning sign, they may order a biopsy for further investigation.
Dentists never want to find cancer but detecting it early on will give you your best chance at a full recovery. Have you received an oral cancer screening in the last year? Contact your dentist's office to ensure your oral and overall health.
Meet the Dentist
Dr. Rodney L. Allen has decades of dental experience in detecting the common warning signs of oral cancer. He believes in comprehensive dentistry, which is why he examines more than just his patients' teeth. He currently runs his own practice, and he can be contacted through his website or by phone at (720) 851-6784 for any questions.