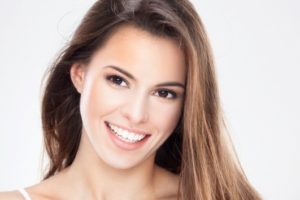 The appearance of your teeth is important to your self-esteem and how others view you. However, if you are like over one-third of adults, you probably do not like how they look. Now, you can revamp your confidence and get your dream smile with your cosmetic dentist in Parker. Advancements in dentistry have made cosmetic procedures more affordable and effective than ever before, allowing people from all walks of life to transform their teeth. Dr. Rodney L. Allen will create the customized treatment plan you need to turn your dream smile into a reality.

Porcelain Veneers
Porcelain veneers have quickly become one of the most popular cosmetic treatments because they provide drastic results using a minimally invasive procedure. By attaching the thin shells to the front side of the teeth, your flaws are instantly hidden. No matter if you suffer from discoloration, chips, cracks, or abnormally shaped teeth, they will become shapelier, proportionate, and brighter in just two appointments. In some cases, they can also be used as an alternative to orthodontics by hiding alignment issues. Since porcelain is used, less of the tooth's structure is removed during the bonding process while you gain natural-looking results.
Direct Bonding
Direct bonding is an affordable and effective way to hide cosmetic imperfections. A composite resin material is used to cover the flaws while improving the shape of the teeth. The material can easily be sculpted to enhance their size and shape while also correcting chips and cracks. It will be customized to match your enamel color so your results will look natural.
At-Home Teeth Whitening
You can achieve a younger, brighter smile with at-home teeth whitening from your dentist in Parker. You will enjoy the convenience of an over-the-counter kit while achieving professional results from the comfort of your own home. Dr. Allen will provide you with custom-fit whitening trays and the professional-strength whitening gel. You will use it for about two weeks to get your teeth several shades whiter. Your new smile will last with the right aftercare.
Invisalign
If you are tired of crooked, misaligned teeth but do not want to deal with the appearance or restrictions of metal wires and brackets, Invisalign in Parker is for you. Clear plastic aligners are worn over the teeth to gradually move them into position. They are virtually invisible while providing a more convenient and comfortable treatment. You can still eat what you like and oral hygiene is easy because there are no wires and brackets to brush and floss around. On average, you will have a straight smile in about 12 months using the most discreet and sophisticated orthodontic treatment available.
Get Your Dream Smile Today
If you are dissatisfied with the appearance of your teeth, you can get the smile you have always wanted with Dr. Allen. After performing an initial consultation, he will create a customized treatment plan. Contact our office today to schedule your consultation to start your journey to the ultimate smile.